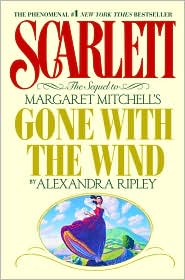 Done. *sigh* You know that rush you feel when you turn the last page? When you read the last sentence? Especially after you've stayed up way later than you should have? But it was just SO worth it—It was just SO GOOD! And I would do it all over again. *sigh*
If you're lucky, you can fall asleep contented. If you're really lucky, you can still get more than a couple hours sleep. And sometimes, if you're extra extra lucky, you can pick up that same book and relive all the anticipation and excitement that were there the first time you read the story.
My eyes started getting blurry after a few hours, and I rubbed at them, which only made it worse, but my eye-drops were out of arms-reach and I was stuck—I couldn't tear myself away from the story—both knowing what was going to happen and at the same time not being able to stop reading until I found out how it happened…Even though I'd read the book over a decade ago, I was just as caught up in it as the first time I read it!
At the time I first read Gone with the Wind, I was a freshman in high school and my favorite book was already The Thorn Birds, which was my standard for thick books. Gone with the Wind more than doubled that.
Honestly, I was surprised at how much I really enjoyed Gone with the Wind, and so after I finished it I picked up the sequel, Scarlett. I'm always a little skeptical when the sequel isn't written by the same author as the original. I had no idea if Alexandra Ripley could do justice to Margaret Mitchell.
But I loved it!!!! I was absolutely swept away by the romance and adventure, the love of the South, and of Ireland. Scarlett is an epic in its own right, and I think very much does justice to its predecessor.
On first read, my only criticism was that I wasn't sure that Scarlett's Scarlett was really the same character as Gone with the Wind's Scarlett. While both were fiercely strong-willed, independent, staunch Southern women, there was just something about the sequel's Scarlett that didn't feel like the originals. It's something that's been hard for me to put into words, because I absolutely adored both characters…But the separation was significant enough for me, at the time, that it was easier to treat the books as separate stories with their own characters, rather than reading it as a sequel. But I loved them both, nonetheless.
At the time I read them, Gone with the Wind and Scarlett felt like such epic books; once in a lifetime books. I kept them, and treasured them, but never reread them. Only recently, for whatever reason, I started having a craving…missing it, wanting to read them again. A lot of my books are still at home, with my parents, so I probably would have just ended up at the library, but I happened to be at a second-hand store where a (cheap!!!!) used copy of Scarlett caught my eye. Perfect timing!!!!
And then I let it sit on my desk for a week and a half, 'cause it's a frackin' ginormous book, and I wasn't really sure if I wanted to put in the commitment just yet. But I kept staring at it. And staring at it. The next thing I know, I've decided that I just want to read a little bit before bed…but I wanted something familiar. So I grabbed a couple of books I'd set aside to read, along with Scarlett, the one I REALLY wanted to read. I wanted a couple books to choose from, in case I didn't get into the story right away.
Yeah…so um, I LOVE to read before bed…but when I get into a good book, I have no self-control—I can't stop myself. And of course I picked up the biggest book I have, and within the first sentence I was absolutely captivated. I read 34 chapters that night. To 61 the next night, and finished it the third night.
And every night, when I closed my eyes, I saw (hot) flashes of the post-war South, of Georgia, and Charleston, and Savanah contrasting the sweeping landscapes of Ireland. It was one of the richest, most epic, divine stories—The colors, the land, the characters, the clothes—There is nothing small about this book.
Rereading Scarlett and looking back, I still concede to my original view, that Scarlett, as glorious as she is, may not be completely herself. But considering the sequel was written by a completely different author, I would say she's an absolutely tremendous replica. I would also say, for anyone who hasn't read either, that the books could be read well both separately and together. I think Scarlett is a great compliment for everyone who loved Gone with the Wind and wants to know what's next. But I think Scarlett is a fantastic story in its own right, and explains itself well enough to be read on its own.
I think the first time I read the story I was simply reading it for the story, for the thrill and the adventure. I feel like I've gained so much more by rereading it—The excitement and feelings of being swept up into something magnificent were still there. But I think Alexandra Ripley also does an amazing job of analyzing the original Scarlett through the telling of the sequel. Ripley shows us Scarlett's innermost motivations, motivations which don't always correspond with the customs of the society Scarlett lives in. And we get a chance to see Scarlett grow. After being married three times, widowed twice, and becoming a mother, all during a war, it's easy to forget how young Scarlett was in Gone with the Wind, and how fast she was forced to grow up. In the sequel, it's almost as if Scarlett becomes a child again; she sees a chance to start over and she looks for redemption. But without the wild pace and pressure of the war looming over Scarlett, she finally has a chance to take stock of her surroundings, to see herself and others for who they really are, to see the pretense of old customs, and the legacy of traditions.
*sigh* I've still got a reader's high from finishing Scarlett. *sigh* Absolutely epic. It gives me that sated feeling, if I didn't fear for my future sleep-loss I think I've started rereading it all over again. As it is, it makes me want to pick up some more of my old favorites. *sigh*