Ok, for a while I've been a little s l o w on the IMMs, mostly because I haven't had a lot to share…so now that I do…here we go…
…a half hour later…internet please go away, I'm trying to be productive. Wait—internet come back!!!—I didn't mean it!!!!
First off, I HAVE to tell you about the MOST. AMAZING. THING. EVER.
Seriously, this one is so awesome it still blows my mind every time I think of it: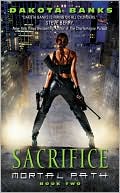 Do you LOVE this lovely SACRIFICE as much as I do!??!!??!!? THANK YOU THANK YOU THANK YOU!!!!!!!! Dakota Banks I love you!!!!!!!
I happened to win (the super amazing) Dakota Banks' (freaking cool) contest to PUT [MYSELF] IN THE NEXT MORTAL PATH BOOK!!!!!!!!! I'm SO EXCITED, I'm BEYOND EXCITED!!!!!!
I am going to be an ACTUAL. CHARACTER. IN. A. BOOK.
Like I said, kind of AMAZING!!!!!!
And…if that wasn't enough…Dakota sent me a ***AUTOGRAPHED**** copy of Sacrifice, the latest book in her Mortal Path series. I've obviously been dying to get into the series… but every time I pick it up, I just kind of stare at it in AWE…same thing every time I set it beside me on my desk. I just stare at it, hypnotized by all its awesomeness. I blink and it's still there. I pinch myself. (and then I stop, 'cause it hurts).
Pretty cool, huh!?!??!!??!!?
----------------------------------------------------------------------------------------
And for anyone out there who thought I'd used up my awesomeness quota for the year…
I've still got a little awesome left. And it is SWEET!
I know I've only mentioned Tera Lynn Childs and her Eye Candy about 12 or 30 times…but there's a new chapter EVERY FRIDAY….and it is
You have no idea how addicted I am!!!! Some Fridays it's the first thing I read, but lately I've been hoarding it like a super-decadent desert, knowing that it'll be there as soon as I've finished everything else...And when I finally do get my desert, I savor every little morsel of goodness. As much as I crave my weekly Eye Candy, as much as I want to devour it all at once, I'm getting pretty nervous about nearing the end—Because I
—I happened to mention that to Tera, the other day; she said I make her sound like my dealer. My response is that is a fairly accurate statement.
----------------------------------------------------------------------------------------
And since my sister happened upon her very own thing of amazingness, a BRAND. NEW. NOOK. COLOR. Let's just say that my little old original black-and-white Nook, with the crack under the page-turn button, that pops up and exposes its innards every time we turn the page, is a little sad and jealous. I still love my Nook, it's just that I don't know if I can ever look at it the same, especially with its little page-turn crack exposing itself at every, well, page-turn.
But I'm not trying to dwell on the defects of my poor little old Nook, so much as trying to tell you all how I convinced my sister that as long as she had HER new Nook COLOR, WE needed some new reading material.
—One of Nook's best features, is that my sister and I can share an account, and thus share our reading material—the same way we would share our real, TANGEABLE, book books.
So, I've only been craving these for months…but I finally got my hands on them (ebook style):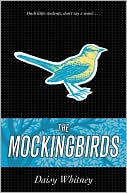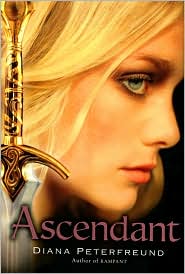 Ascendant
by Diana Peterfreund
(the second book of her Killer Unicorns series).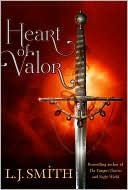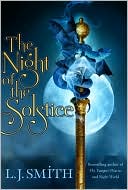 And a few additions to my L. J. Smith collection:
Yeah, and I'm not done yet.
Again, this is totally my sister's fault, because I wasn't planning to stop anywhere, until she mentioned it….but when she did, hey, what the heck? So we stopped, and I have added a couple of 2nd-hand treasures to my bookshelves:
Collected Lyrics
by Edna St. Vincent Millay
The Quotable Slayer
, compiled by Micol Ostow and Steven Brezenoff, based on Joss Whedon's TV series Buffy the Vampire Slayer
Dicey's Song
by Cynthia Voight
Pay It Forward
by Catherine Ryan Hyde
The Neverending Story
by Michael Ende, translated by Ralph Manheim
----------------------------------------------------------------------------------------
And…I really want to thank my mom
for
… everything…but also for the books she sent us at Christmas:
Organize Now! by Jennifer Ford Berry (not sure what Mom's trying to tell me here) ;)
Killer Summer by Ridley Pearson
61 Hours by Lee Child
The Hostage by Susan Wiggs
Finding Perfect by Susan Mallery
Cold Dawn by Carla Neggars
Ice by Linda Howard
Just Take My Heart by Mary Higgins Clark
----------------------------------------------------------------------------------------
Well, I think I've definitely used up my awesomeness quota for the month, but, with only one day left, I'm not too worried. ;)
And hopefully the rest of you had some of your own awesomeness to kick off 2011!!!!
(\__/)
*
In My Mailbox
is a weekly meme hosted by (the AMAZING, SUPER-FANTASTIC) Kristi over at
The Story Siren
*
So head over there if you want to check out what everyone else got, or if you want to find out how to participate!!!