[UPDATE: It came! It came! It CAME! IT CAME! IT CAME! It CAME! IT CAME! It's HERE!]
I am a book-stalker. Ok, no big surprise there. That's kind of my normal state. But right now, I am an obsessed-book-stalker.
[read my ramblings at your own risk]
I have books that I've been planning to read. And books that I've been meaning to read. And reviews that I've been meaning to write. And a bed I've been meaning to sleep in…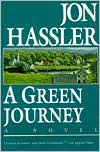 But I just absolutely completely unconditionally obsessively fell in love with the last book I read and I cannot get it out of my head. Back in September, ready to get my spooky on, I was lining up all scariest stories from my shelves and queuing up Netflix with all those movies I've always been too chicken to watch, and here it is, almost Halloween, and I've gone and fallen in love with a romance. I blame Angela Lansbury.
Because what better time to watch and rekindle an old affection for Murder She Wrote?
And when Netflix saw that I was watching Murder, She Wrote, (along with EVERY PERRY MASON SPECIAL EVER) it recommended a made-for-tv movie, A Green Journey (which also stars the amazing Angela Lansbury). And honestly, I passed this movie by a dozen times before my curiosity gave in and forced me to watch it…If only to quench that little voice that told me it could always be worth mocking if it weren't any good.
I think I expected it to be cheesy or over-the-top, or even preachy… And possibly a small part of me thought it might even be decent.
Oh, but then it was touching and moving, and smart and romantic, and thoughtful and insightful, and heartbreaking and soul-wrenching. So I watched it again.
And then I couldn't stop thinking about it. So I watched it again.
And I don't remember when, but I noticed that it was based on a book.
And even though I thought the book might be cheesy, or over-the-top, or preachy; basically everything I had feared the movie might be, I still had to hunt down that book and read it for myself.
Well, I definitely had to hunt for it. Because the online library didn't have it, nor the local library, nor did the bookstore have a digital version available for download to my ereader. And before I pay full-price for anything, I always check the bargain sites. And when I saw a copy, I snapped it up immediately!—Immediately, except for 3 to 14 days wait for shipping.
Meanwhile I was absolutely salivating over this book. I even made my sister watch it (though I'm not positive it held the same mesmerizing effect on her).
Finally (the day before my birthday) it arrived. I was hesitant and trepidatious, worrying that the book might be everything I had feared the movie might be, and hoping that it might be everything that it was.
It was better. Better than better. I was completely smitten and in love.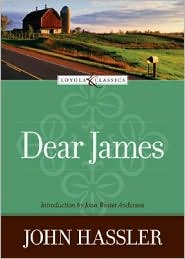 And to my surprise, when I turned the last page, it was one of those books that has an order form for other books. And to my delight, one of those,
Dear James,
books sounded very much like a
sequel.
Well, I couldn't go to sleep not knowing if there was a sequel out there waiting for me. In an instant, I was up and at the computer. Checking the online library and the online bookstore, followed by the local library…No digital or local copies available, so back to my discount book site.
But where the first book arrived on the third day, now it's been about six days. I check the mailbox twice a day. I've skimmed the book. Re-watched the movie. Reread the book. Skimmed it again. Re-checked the mailbox. Rechecked the digital library, the online bookstore, and the local bookstore for copies, in case they've suddenly decided to place an order for an almost 20-year-old book within the last week.
They haven't.
Granted, I'm usually not a patient person when it comes to books. But I can't stop thinking about what happened to Agatha and James and what happens next. I've resorted to rereading the cover blurb in the middle of the night, trying to compare the descriptions on goodreads vs. BN. And have I ever been so ecstatic as when I scrolled down and found an excerpt of the first chapter????
I want to say that I don't know what it is about this book that is driving me crazy, but honestly, it's a hundred things and the way this book just unassumingly sucked me in and tugged on my heartstrings.
I could go on forever about it being raw and tender, smart and witty, with lines that I've already reread a dozen times just because they felt so good and said it so right.
And I keep looking at the books on my shelves that are waiting for me, but I can't stop thinking about the one I'm waiting for.
But when my mind is obsessed elsewhere, how can I give any of those other amazing books the attention they deserve (because they ARE amazing and DO deserve my full attention!)???
*sigh* I shall stop my rambling here, because here seems as good a spot as any. Maybe I'll give that "sleep" thing a try, again. *shakes fist* Curse you Angela Lansbury and Netflix, why must you afflict me so?!!??!